Vibes 101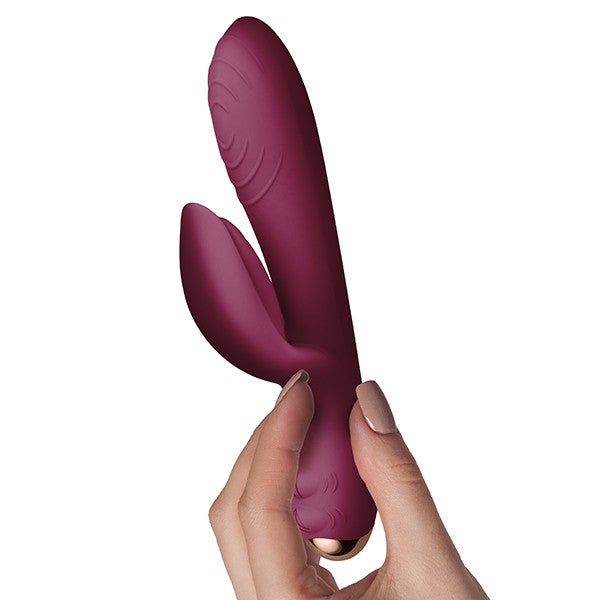 Looking for a new, or maybe even your first vibrator? The O Shop has a lot of great options to choose from in a safe and welcoming environment!
Depending on your needs and interests, the boutique offers a variety of choices that may be perfect for you. 
Internal vibrators, also known as a G-Spot vibrators, offer flexibility and the ability for internal and external stimulation. The Sincerely SportSheets G-Spot Vibrator has three speeds and seven different modes to customize your experience. This vibrator also has a flexible, curved head that allows you to position it in a way that give better access to the G-Spot. 
External vibrators, also known as a clitoral vibrators provide stimulation to the 8,000 nerve ending in the clitoris area. At The O Shop, the Rocks Off Chaiamo Vibrator or the Satisfyer Secret Affair Vibrator are great options. The Chaiamo has ten strong vibration and pulsation levels and a tapered head, allowing you to have pinpoint stimulation, if desired. The Chaiamo is also fully waterproof and lasts for three hours when fully charged! The Secret Affair is slightly smaller than the Chaiamo and less strong, making it a great option for those who are a little more sensitive. It is touch controlled and has a rose gold cap that can be left on for extra sensation.
Want an external vibrator, but don't want the vibrations? Check out the Satisfyer Pro 2 Next Generation Clitoral Stimulator. This vibrator is extremely cool, as it uses air pulse technology, rather than vibrations, to bring you pleasure. This vibrator is very quiet and fully waterproof, so you can use it in a variety of settings! This is a great vibrator if you're very sensitive or ticklish.
If you'd like to have both internal and external stimulation, a dual or rabbit vibrator may be what you are looking for! At The O Shop, we carry the Rocks Off Every Girl Rabbit Vibrator and the Jack Rabbit Signature Thrusting Rabbit Vibrator. The Every Girl allows for separate control of clitoral stimulation and internal stimulation, allowing you to customize the experience fully. This vibrator is also fully waterproof and has three hours of use when fully charged! The Jack Rabbit is larger than the Every Girl, and has a thrusting shaft feature, if you prefer thrusting to internal vibration. This vibrator is also fully waterproof.
If you're looking for something discreet, the boutique also carries mini bullet vibes that you can take with you anywhere! Two of these mini vibrators include the Palmpower Pocket Mini Wand Massager and the Screaming O My Secret Vibrating Lipstick Mini Vibe. The Palmpower is a little over three inches long, but still packs a powerful vibration. It comes with a carrying case, allowing you to discretely carry it with you. The My Secret is unique in that it looks like a tube of lipstick, so no one will know you're actually carrying a vibrator! It also has a tapered tip for precise stimulation and four different vibration modes.
Tester vibes are available at The O Shop that you can turn on to feel the vibration  and test the various settings. We recommend trying the vibrations on your nose or inner wrist. If you have any questions, Ally, our in-house sexual health educator, is happy to answer any questions!