Take the Guesswork Out of Holiday Shopping!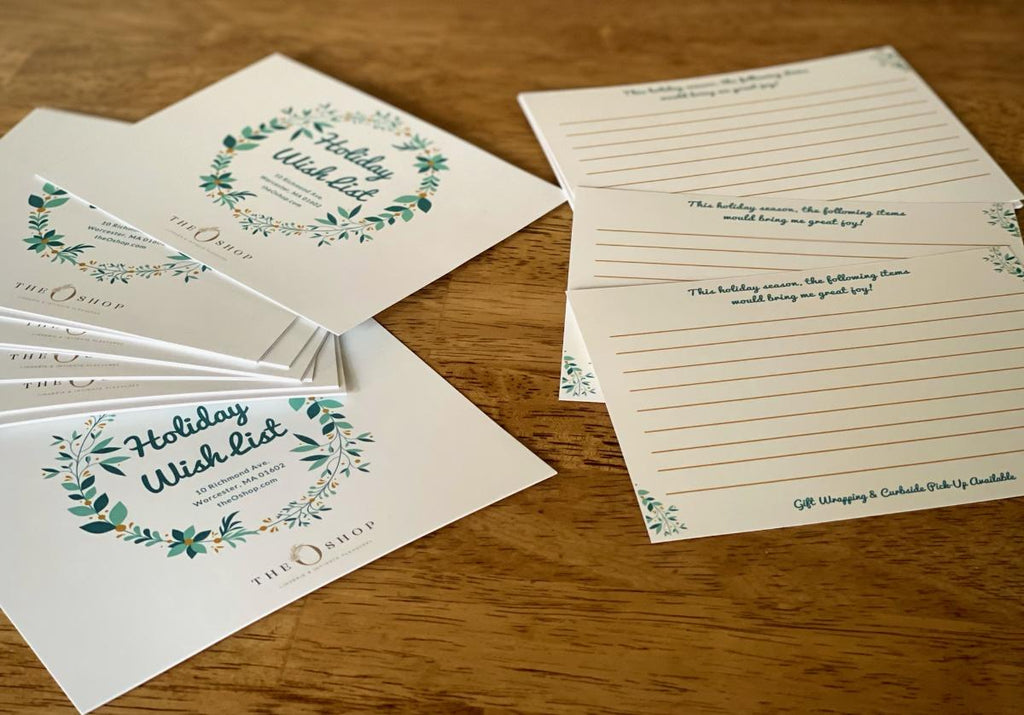 The perfect gift brings a smile to your face, and continues to do so as the days pass by. What better gift than pajamas to cuddle in, bras that fit properly, lingerie that boosts confidence, or intimates to explore with a special someone.
Take the guess work away this holiday season and help your loved ones find exactly what you are looking for by completing The O Shop Holiday Wish List. 
Try on your items, or get a fitting in advance. We will note the sizes, products, and things you love. Then keep your wish list on file.
Loved ones and friends may call the shop to place an order or visit in-person. We will package, or gift wrap, items and can even bring them directly to their vehicle for curbside convenience. 
You will also receive a complimentary gift after completing your wish list as a token of our gratitude and for your commitment to supporting local, small businesses in Worcester. 
Happy Shopping!

At The O Shop, we believe that bodies should be celebrated with properly fitting bras, lingerie, and items that make us feel fabulous. Visit the boutique today for a complimentary bra fitting. Schedule a fitting!