Blog: Thank You for Shopping Local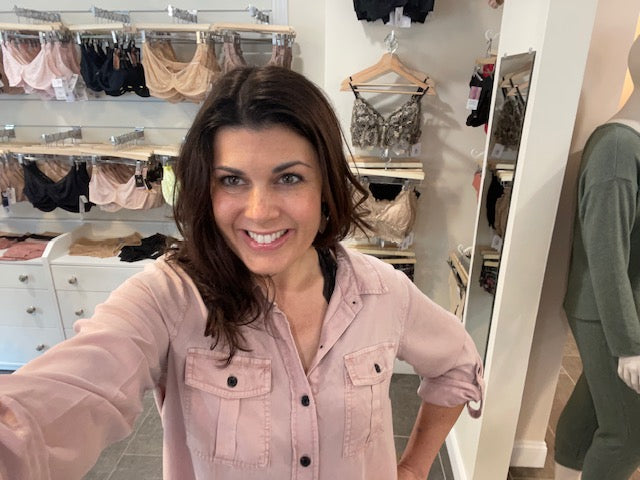 With the emphasis on small businesses today, I thought I would use this as an opportunity to say 'thank you'. The O Shop is approaching its six-month mark and it's been a wild, scary, and fun adventure. I'm still dazzled by the kind words, support, and feedback that we receive.
It is apparent that the services offered in the shop have been gravely missing in the Central Mass market. I've seen women literally breakdown and cry because they have never found a properly fitting bra and they just assumed that something was wrong with their bodies. I have heard that most of us are wearing the wrong size, and I can confirm that in our boutique, that is accurate.
In addition to the bra fitting service, it has been nice to offer a safe place for people to ask questions and identify intimate products – whether for health reasons, or solely to gain more control over personal satisfaction. It is important to remove the stigma associated with sexual health products – especially when so many women in particular are dealing with hormonal changes, or simply want to better familiarize themselves with their bodies. 
Each day is a learning experience. We are still trying to determine our signature products and vendors; trying to overcome challenges with shipping and access to inventory. Figuring out how to spread the word and introduce the shop to more people – especially since we are in a neighborhood setting.
But overall, it has been great and that is thanks to you and my amazing staff. I've been blessed in this adventure and as I have described it to many – the puzzle pieces have just fit, and the project has taken on a life of its own.
Today and every day, I appreciate your desire to shop local and to choose to invest in the businesses that make Worcester and the region special. How bland the city would be full of solely big box stores and generic franchises. We are very fortunate in Worcester to have a great entrepreneurial spirit.
So get out today and discover some new retailers to fall in love with. Whether that's a lingerie shop in Tatnuck, a gem in the Canal District, or a cute boutique in a local town.
Thank you for believing in me and this business,
Stephanie Ramey
Owner
The O Shop
 May I suggest a few of my favorite places?
 Blushing Bee Naturals – Holden, MA
 Worcester Wares, Worcester, MA
Consignment Gallery at 56, Clinton, MA
 Ed Hyder's Mediterranean Market, Worcester, MA
The Tinker's Cart, Worcester, MA
Sweet Jane's Designer Consignment, Worcester, MA
Canal District Businesses, Worcester, MA
Other great ideas can be found on the Discover Central MA website!