Freya Swimwear Trunk Sale - Now Thru April 3rd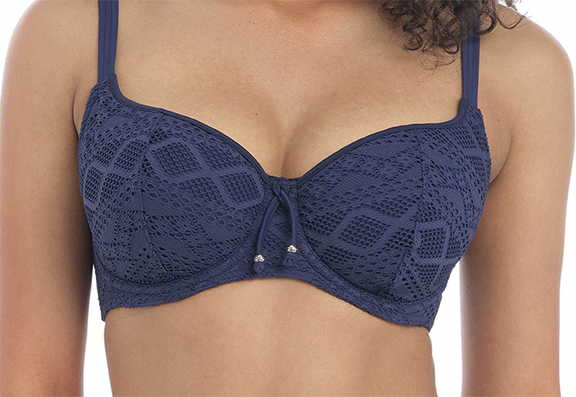 Finding a bathing suit that makes you feel comfortable can be a nightmare! Many of us do not fit the mold of small, medium and large. The O Shop has partnered with Freya and Fantasie to provide swimwear options in select colors and styles.
Currently, the boutique has two core Freya styles on display in top sizes 30E – 38GG.  The Sundance Sweetheart Bikini top and Sundance Tankini Top, as well as several styles for bathing suit bottoms. The collection is available for special order in denim and black. Items are stocked locally in Boston, so we anticipate quick turnaround.
 If you've been bra fitted in the store recently, feel free to stop by during business hours to try on suits. If you have not been fitted, we encourage you to schedule a fitting here so that we can help you find options that best fit your body.
 We are still waiting on the arrival dates and styles for the Fanstasie collection. Please stay tuned for more information.
 Please note, pre-payment is required for these special orders and no returns will be allowed since we do not stock swimwear in the boutique. Items in the shop are samples only and the color on display is no longer available. Suits displayed are for fit only.