Happy Birthday to The O Shop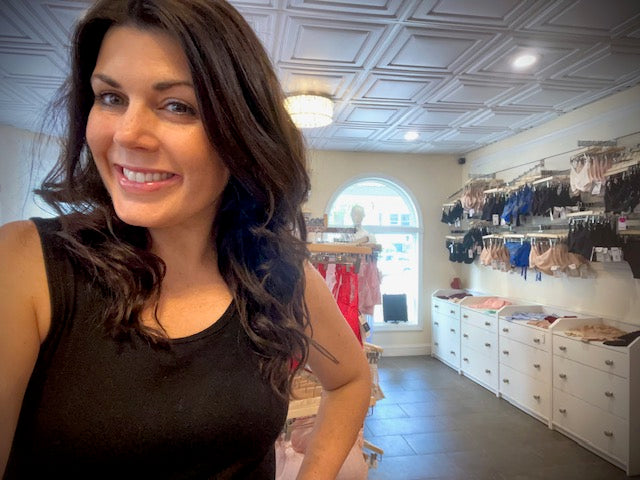 One fabulous, crazy, exciting, and rewarding year. The O Shop not only survived but thrived in its first year of business – thanks to you!
We continue to learn so much from our customers and adapt to meet your needs and exceed your expectations. One thing that we are sure of…hundreds of women throughout the region are FINALLY wearing bras that properly fit their body. We like to believe that they are walking a little taller, feeling confident, and much more comfortable. We continue to explore new collections and are excited to introduce many more styles and sizes in the coming months.
 You've shared that you enjoy wildly soft and high-quality materials to lounge around in or go to sleep in. Our team is excited with the new Studio Ko, Pure Fiber, and Yala lines that were recently introduced, featuring environmentally sustainable, ECOCERT certified materials that feel amazing.
 We have also seen first-hand that you love to grab your girlfriends, pop a bottle of champagne, and have fun! It has been a highlight to host so many of you for after-hour parties, bachelorette parties, bridal showers, networking events, or simply to get together. The O Shop is proud to be a location to provide sexual health product education in a safe, fun, and welcoming environment. Thank you for allowing us an opportunity to participate in your special occasions.
 Over the next week, the shop will feature a multitude of sale items and specials as our way of saying 'thank you'. Please follow us on social media (Instagram / Facebook) to stay up to date with the latest happenings, new products, and trends. Sales and promotion codes can be viewed here. 
 Thank you for supporting this small business. It means the world to me, and to the incredible staff who truly make The O Shop a special place. None of this would be possible without their enthusiasm, industry experience, and passion for working with you.  
Stephanie Ramey
Owner
The O Shop