Why you want to join our team!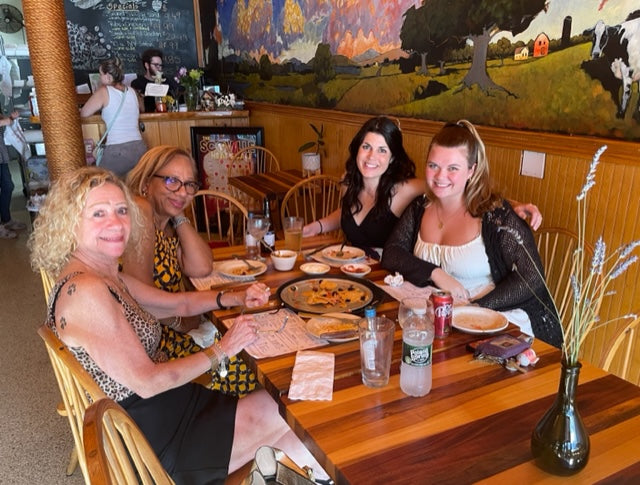 We are hiring at The O Shop! The boutique is growing and it's important that we have the bandwidth to provide the exceptional service we have been known for over the past year.

Our staff is amazing and although each member of the team is unique, there are certainly some common threads. They are kind, empathetic, patient, trust-worthy, listen-well, and attentive. I think these are some of the necessary attributes to be a great bra fitter.

Job Requirements

We are hoping to find someone interested in working 2-3 days per week (13-18 hours) at the boutique in Worcester. Tuesdays are a definite and the ability to float a weekend day is important.  

Bra fitting experience would be incredible, but we realize that this is not a common practice, and we are happy to train. You must be open to learning and comfortable working in close contact with others.
Being fitted for a bra can be very intimidating for some, and the fitter must be the type of person who puts people at ease and can effectively communicate.

You will need to be a multitasker. Unlike large stores, there will be days that you are in the boutique alone. Some days are slow, and others are hectic. You will be responsible for fittings, answering the phone, cashing people out, and keeping the shop clean. It can be a lot, but most of the time it's a comfortable pace.

Being a good team member is a requirement. Our staff looks out for each other. We are small business and highly dependent on the team to be present during the hours they have been assigned. Our team works together to cover vacation hours, sick days, etc. For this little shop to thrive, we need to have someone who cares about the business and is reliable.

You must be comfortable and open to having conversations about sexual health. In addition to bra fittings, we pride ourselves on offering products like lube and vibrators that enhance personal pleasure. We believe that many women often put their sexual needs on hold. We sell intimate products in a welcoming environment. Our sexual health coordinator will be an excellent resource and will provide you with the information you need to have educated conversations with customers.

Here's why you want to work here….

This shop is one of the most peaceful and calming spaces in the world. There's something about the layout, the colors, the natural lighting, the way it smells. It's just a happy place.  
It's fulfilling. The feeling of finding someone a properly fitting bra and seeing their happiness is insanely rewarding; more so than you can even imagine. Most people we fit are way off on their bra size. When they experience the difference, they are so much more comfortable, their confidence is sky-high, their clothing looks better…it's awesome.
You'll have the best conversations. Our customers come back again-and-again. You'll build relationships and learn about their family, interests, plans, and they will get to know you. This is a position for someone who loves to be social.
We operate like a family. We worry about each other, celebrate one another's accomplishments, and genuinely care.
Whether you are a retired professional who is looking for something rewarding to do, or a social media loving graduate student, if you think The O Shop may be a place that you would like to work at, please stop by the boutique or

send us a note (click here).

No formal resume or cover letter required. Just a quick write-up on why you would like to join the team. 
We can't wait to meet you!